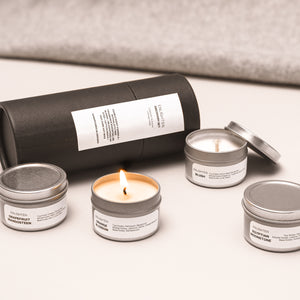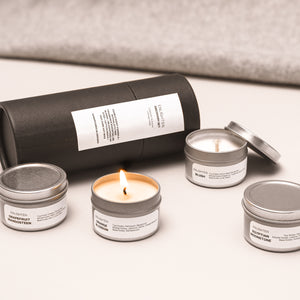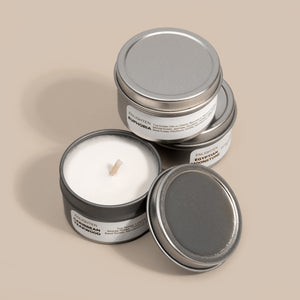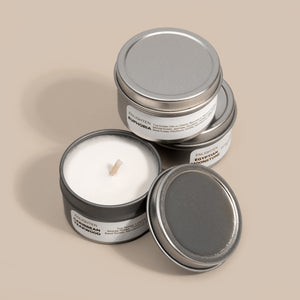 On Sale
Discovery Set
Find your new favorite scent
Discover the transformative bestselling scents from our Classic collection in this set of four mini tins. This set is a great way to sample our scents before buying a larger size.

Scent Samples Included:
Egyptian Moonstone
Euphoria
Caribbean Teakwood
Orange blossom

Please note: These mini tins are a small percentage of our full-sized candles and will not have the same scent throw. They can scent smaller spaces but will not imbue large rooms like our other tumblers.


Double Scent Formula • Phthalate Free Fragrance & Essential Oil Blends • Cotton Wicks • Non-GMM 100% Pure Soy Wax • Dye & Additive Free

Handpoured in Arizona
Key Ingredients
Key Ingredients
100% Pure Soy wax
For a clean, even burn
Natural Cotton Wicks
For a soot free burn, steady flame and high scent throw
Double the Scent Load
For imbuing your whole space
Blown Glass Tumbler
For a clean and balanced burn
How to Use
01
Trim wick to 1/4" before the first burn.
02
Achieve a full melting pool across the vessel.
03
Gently blow out the candle, let it cool and trim the wick for the next burn.
Phthalate-Free + Prop 65 Compliant
Free of petroleum, dyes, + additives
Candles made cleaner to enlighten your space and enliven your spirit.