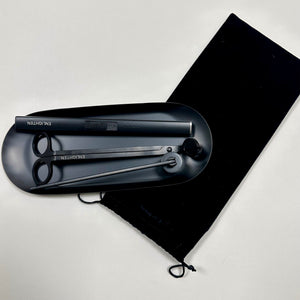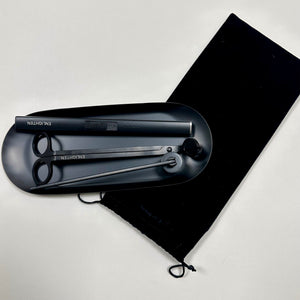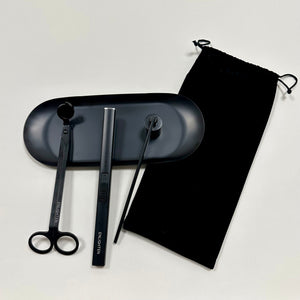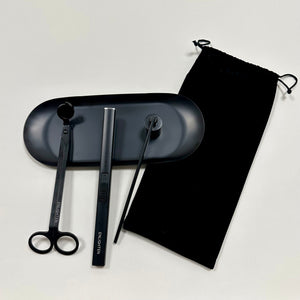 On Sale
Candle Care Set
Candle care has never been easier
Care for you candles with our custom Enlighten Candle Care set.
Each tool has been designed to help make your candle last longer and create the most effective burn possible.
This kit includes a wick trimmer, candle snuffer, rechargeable lighter and black tray to keep it organized. Branded and crafted in black stainless steel. Comes in a black velvet bag.
Key Ingredients
Key Ingredients
100% Pure Soy wax
For a clean, even burn
Natural Cotton Wicks
For a soot free burn, steady flame and high scent throw
Double the Scent Load
For imbuing your whole space
Blown Glass Tumbler
For a clean and balanced burn
How to Use
01
Trim wick to 1/4" before the first burn.
02
Achieve a full melting pool across the vessel.
03
Gently blow out the candle, let it cool and trim the wick for the next burn.
Phthalate-Free + Prop 65 Compliant
Free of petroleum, dyes, + additives
Candles made cleaner to enlighten your space and enliven your spirit.